16th Annual Pardeeville Community Car & Truck Show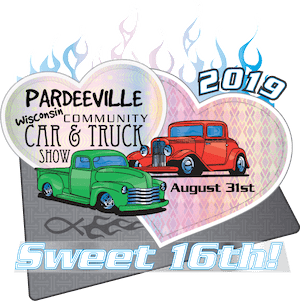 Mark your calendars for the 16th Annual Pardeeville Community Car & Truck Show
You are invited to join the fun rain or shine from 8:00am – 4:00pm! Stroll the park and admire vehicles in 42 classes! Enjoy the music, visit with folks, and plan on a great day in beautiful Chandler Park!
Chandler Park, Chandler Park Dr, Pardeeville, WI 53954
Largest Carshow in the area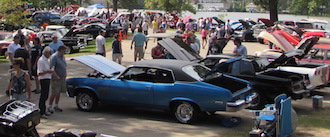 900+ cars, food & fun
2019 Carshow Magazine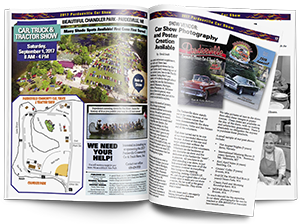 Download our full color 2019 Carshow Magazine, full of stories and great info about the Show.
Download the Magazine (20MB)
Download the Flyer (3MB)